About
As one of the busiest chiropractic offices in town, we are proud to help so many people on a daily basis. With over 22 years of experience in the chiropractic industry, our team is knowledgeable, experienced, and courteous. Combining a passion for healing and alleviating pain with a full two decades of good old-fashioned know-how, we give you the individual chiropractic treatment you truly deserve.
Each patient is important to us and we cherish the times when we can really help someone live a more pain-free life. We bill to all major medical insurance carriers, including Medicare and Medicaid, because we believe that everyone deserves to live a life free of bodily pain and spinal issues. We offer a variety of services that are uncommon in our industry, including cold laser therapy, essential oils, nutritional therapy, and spinal decompression. We are extremely selective when choosing our staff and hire only the most qualified people, because we believe wholeheartedly that you are entitled to receive only the best care around.
If you have any questions we can answer, or comments or concerns that we can address — or if you would like to schedule an appointment at our chiropractic clinic, please do not hesitate to get in touch with us at your earliest convenience. We look forward to speaking with you and helping you toward a healthier existence.
---
Our Staff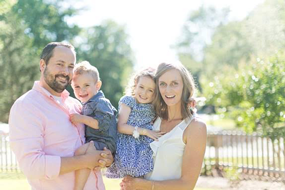 Dr. Angela Larson, D.C.
Doctor of Chiropractic Northwestern Health Sciences University Bloomington, Minnesota in November, 2007 BS in Human Biology Michigan State University 2003
Dr. Angela Larson is originally from Michigan. She completed her Bachelors in Human Biology at Michigan State University in 2003 and began Chiropractic College at Northwestern Health Sciences University in Minnesota in the fall of 2004. She completed both degrees with honors and was mentored by some of the most successful doctors in the country. In 2007 she became a Doctor of Chiropractic (D.C.) and moved to South Carolina to be closer to her family. Doctors of Chiropractic diagnose and treat patients without the use of drugs or surgery. Chiropractors see symptoms as a result of an underlying problem and treat the cause of the problem by taking pressure off your nerves, decreasing muscle spasms, and increasing mobility in your joints. In addition to treatment, D.C's recommend vitamins, supplements, exercises, and stretches to help the body respond better to treatment. Dr. Larson's decision to become a chiropractor comes from this very definition and under her care patients take an active role in getting well and staying well. Dr. Larson and her husband Tim have been married since 2012 and have 2 children, Charley, 3 and Graham, 1.
---
Felicia Danio, D.C.
Associate Chiropractor
Dr. Felicia Danio is originally from sunny south Florida. She completed her Bachelors in Community Health at Florida Gulf Coast University in 2014 and, in the same year, began Chiropractic College at Palmer College of Chiropractic in Port Orange, Florida. During her time at Palmer, she created the first chapter for the International Academy of Chiropractic Neurology's Clinical Neuroscience Club. She became a board-certified Doctor of Chiropractic in 2017. Currently, she is working to complete her diplomate in Chiropractic Neurology and her diplomate in Electrodiagnosis. Through the chiropractic adjustment, Dr. Danio's goal for every patient is to reduce his or her pain, increase mobility and to improve the patient's performance in daily activities. Dr. Danio's philosophy is a body in motion stays in motion.
---
Rebekah Gawinski
Office Manager
---
Michelle Atkins
Lead Rehab Specialist
---
Calvin Johnson
Rehab Specialist
---
Jessamine 'Jazz' Ali
Rehab Specialist
---