About
As one of the busiest chiropractic offices in Lexington, we are proud to help so many people on a daily basis. With over 22 years of experience in the chiropractic industry, our team is knowledgeable, experienced, and courteous. Combining a passion for healing and alleviating pain with a full two decades of good old-fashioned know-how, we give you the individual chiropractic treatment you truly deserve.
Each patient is important to us and we cherish the times when we can really help someone live a more pain-free life. We bill to all major medical insurance carriers, including Medicare and Medicaid, because we believe that everyone deserves to live a life free of bodily pain and spinal issues. We offer a variety of services that are uncommon in our industry, including cold laser therapy, essential oils, ultrasound therapy, nutritional therapy, and spinal decompression. We are extremely selective when choosing our staff and hire only the most qualified people, because we believe wholeheartedly that you are entitled to receive only the best care around.
If you have any questions we can answer, have comments or concerns that we can address, or if you would like to schedule an appointment at our chiropractic clinic, please do not hesitate to get in touch with us at your earliest convenience. We look forward to speaking with you and helping you toward a healthier existence.
---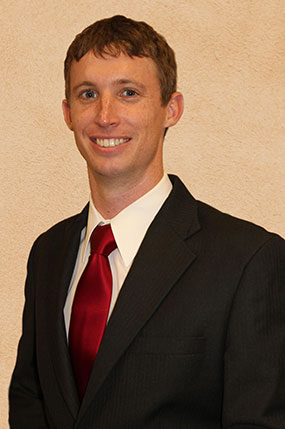 Dr. Chad Bills, D.C.
Dr. Chad Bills is the Clinic Director at Flex Chiropractic of Lexington in Lexington, SC. He is a graduate of Marshall University in Huntington, WV where he earned his bachelor's degree in Exercise Science and Adult Fitness. While earning his bachelor's degree, Dr. Chad interned at the High Intensity Training Center in Huntington and continued to work there for a period of time after graduation. Dr. Chad moved to Florida to attend Palmer College of Chiropractic Florida, graduating with a Doctor of Chiropractic degree in March of 2010. While attending Palmer Florida, he met his future wife Dr. Ashley Adamson.
Since joining the Flex Chiropractic of Lexington team, Dr. Chad has worked hard to serve patients and their healthcare needs by continually growing his clinical knowledge and skills. He has also worked to improve Flex Chiropractic of Lexington by regularly testing and implementing Flex Chiropractic systems. Dr. Chad is a member of the South Carolina Chiropractic Association, Lexington Chamber of Commerce, and Our Net Works Chapter of BNI in Lexington.
---
Melissa McGuckin, L.M.T.
---
Jennifer Lemmons
Team Leader
---
Brittani Bunce
Chief Financial Officer
---